Dubai and Saudi Arabia towers in time war to be world's tallest - Crossroads Today
: "The race to the top has just gotten tighter, with two rising mega-towers in the Middle East battling to become the world's tallest.
Construction has now begun on The Tower at Dubai Creek Harbor, a vast waterfront development, with completion scheduled for ahead of the Dubai's Expo 2020 trade fair, which kicks off in October that year.
Piercing through a canopy of clouds, The Tower, at 3,045ft (928m), aims to take the title of world's tallest tower, which the 2,723ft-tall (830m) Burj Khalifa, also in Dubai, has held since 2010.
But it's got competition. The Jeddah Tower, in Saudi Arabia, is also slated to finish in 2020.
When completed, this gleaming vertical will be 236ft (72m) taller than Dubai's creation.
That means if The Tower in Dubai wants the world title, even for a short time, it has to open its doors before the Jeddah Tower."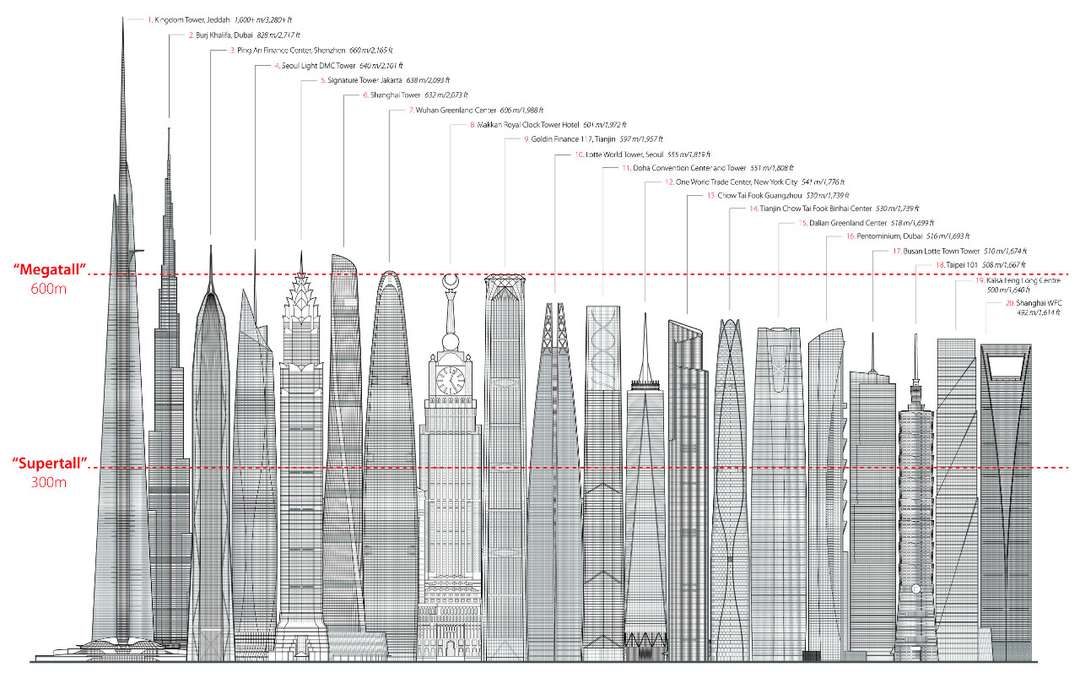 10 Facts About the Jeddah Tower, the Soon-To-Be Tallest Building in the World - Architizer
: "Construction is well under way on the soon-to-be-tallest building in the world: The Jeddah Tower in Jeddah, Saudi Arabia, will stand at least 3,280 feet tall, and was designed by Adrian Smith + Gordon Gill Architecture of Chicago. It is part of the larger development, Jeddah Economic City, and will be the first structure in the world to reach the one-kilometer-high mark (the original design was to be one-mile-high (1.6 km), but the geology of the area was not suitable for that height)."